By BILL SHARKEY III
Martinez News-Gazette Columnist
WHY BLUE ANGELS? The elite U. S. Navy Blue Angels demonstration flying group thrills hundreds of thousands of spectators each year across the United States with its exciting aerial maneuvers. Thus was the case last weekend as they performed over the Bay Area for the annual Fleet Week celebration. Thousands of onlookers lined the San Francisco shore lines, watched from every vantage point around the bay, including any building with a view, Treasure Island and from hundreds of small boats, yachts and Coast Guard vessels. The performance by the beautiful blue aircraft flown by the highly-skilled pilots never gets boring. Year after year during the four-day of practice flights and regular performances on the weekend of Fleet Week.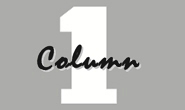 But why the name Blue Angels? Where did it come from? Who named the group? How long have they been in existence?
About two decades ago Jeanne and I were invited to a reception held for the pilots and their large support crew at the Alameda Naval Air Station before it closed. The honorees included the then group members as well as pilots from earlier groups. All were obviously in excellent physical condition, and were resplendent in blue blazers, grey slacks, white shirts and red ties. Just as one might expect for such an elite group.
Also, in attendance were several 'old timers' from the first years of the organization which was founded in 1946 by Fleet Admiral Chester W Nimitz. Their home base and headquarters is Pensacola, Florida, with a second home base at Naval Air Facility, El Centro. California. They are the second oldest demonstration flying group in the world, the first being a French group dating back to 1931.
During the evening's pleasantries, during which we all received a Blue Angels calendar, which we had each pilot sign, the discussion of how the group began. It was a very interesting tale.
A group of Navy and Marine Corps aviators from the World War Two battles began chatting about how they might stick together in fellowship after surviving many air battles, mostly in the Pacific Theater. A social get together was planned and held in New York City. As ideas were exchanged about activities of such a group might involve, how often, etc., the question came forth…what should we call ourselves? Many suggestions and ideas were discussed.
The answer as to why Blue Angles? The group was meeting in a restaurant/bar called The Blue Angel. Nothing as romantic as one might think, nor as exotic for such a world-class exciting group.
A good tale told by one of the original Blue Angels.
Questions asked these days by both admirers and detractors regarding the group include:how many Blue Angel pilots have been killed over the years. Answer is 26 pilots and one crew member. Another question:how much do the team members make in salary? Pilots make whatever their rank as a Navy or Marine Corps officer makes.
As one might expect, the detractors also have comments and questions regarding the cost to taxpayers and the hazard to audiences and cities during performances. Every appearance draws complaints from local residents due to noise ("my cat was scared to death", or " I was taking nap when they flew over").
The Navy includes the Blue Angels in the annual Navy budget under "recruiting", which certainly must stir some interest among so many thousands who witness their feats each year. Remember, we are a volunteer military nation, and every recruit is vital to our national security. GO NAVY!!!
OH, DARN, I missed mentioning the 244th 'birthday' of the U. S. Navy last week. This old 'Sailor' should be given some lashes with a cooked noodle. Well cooked!!
SAY WHAT??? A recent survey by the National Constitution Center revealed that 25% of citizens could not name the three branches of our government.The survey found that only nine states teach Civics all year in the classroom. Do we have some problems with our citizens?
ALL SHOOK UP after the 4.5 quake this past week? A good reminder (and wake-up call) that we still have a big one in our future, according to the experts who still predict that we will have one 'in the next 30 years". How many 30-years predictions have we heard? Be ready!!
CALL IN THE CLOWNS, like former NYC Mayor Rudy Guiliani, a once-honored leader who was called America's Mayor after his work with the Twin Towers attack in 2001. His link up with The Donald has relegated him to the 'has been' category for his strange behavior. What a shame!!
BAD MUSIC at an official visit in the Saudi Arabian Kingdom by our President. In his honor a band played our national anthem, obviously without any practice. Maybe without any printed music? To see the president wince during the presentation was priceless. Ugh!!
GOOD MUSIC, on the other hand, was played by a wonderful band on the pier in the Russian seaport of Vladivostok as our cruise ship sailed away after a two-day visit. Poorly dressed in old brown wool uniforms, the band of 20 or so played their hearts out. =Two songs stand out to us as we recall Yankee Doodle Dandy and You're a Grand Old Flag, as well as our national anthem. It brought tears to many eyes of the 700 or so passengers. Our eyes, as well. A great good will gesture from our international adversaries. What was that question? "Can't we all just be friends?"
CHEERS to the Fleet Week Committee for the week-long festivities which included ship visits, Blue Angels, environmental displays and preparedness demonstrations. Well planned and executed.